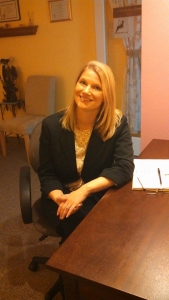 Q: This sounds good, it must take multiple sessions for the changes to take place?
A: Most of my clients have experienced tremendous, lasting change, within one to two sessions. Unlike talk therapy, which certainly has a place, and can take many months, I am trained to key into the way you currently structure your world with language.  We work together to establish your desired outcome, rapidly identify the root causes of presenting problems and either remove behaviors which no longer serve you or  install your desired new behaviors.
Q:  What do your services cost?
Service
Duration
Investment
Hypnotherapy & 

NLP 

Hourly
$100.00
Time Line Therapy ®
Hourly
$100.00
Access BARS ®
1.5 Hour Session
$70.00
Access BARS ® Bundle Pack
(3) 1.5 Hour Sessions
$175.00
Chakra Balancing Energy Session: Ho'omana
1 Hour Session
$100.00
If 3 sessions are pre-purchased, a discount of 20% is available.
Q: Where is your office located?
A: My office is located in Burien, WA.
Q:  What are your office hours?
A: My hours are by Appointment only.  Scheduling an appointment or asking a question is as easy as filling out the contact form or calling 206.395.9520
Q: Do you take insurance?
A: At this time I do not.
Q: Do you take credit cards payments?
A: I do take credit cards via PayPal on my website and via Square at my office.
Q: Will I remember our session?
A: For most sessions you will recall the majority of our session; even in a state of deep hypnosis.   Recordings or transcripts of the full session can be provided at request of client.
Q: Can you make me _________ like a ___________ against my will. (fill in blanks)
A: No. Hypnosis is a do with process, not a do to process. I can not "do" anything to you or "make you do" anything. It's still you at the controls of your mind at all times. You remain in complete control. That's why it is so important that my clients and I have open dialogue and develop suggestions and strategy's that are custom tailored, designed together, that are agreed on in advance of induction and hypnosis.
Many people who have seen silly stage hypnosis shows and have this misconception that the hypnotist has some sort of power over the people on stage, it's simply not true, these people would do the crazy things you see them do anyhow, it's just convenient since they have the excuse of being hypnotized, to be silly. The truth is, if they didn't want to do what the stage hypnotist asked, or were uncomfortable with the suggestion given, they'd stop performing. This is when many hypnotists ask them to sit back down in the audience.
Q: I don't think I can be hypnotized. Will this still work for me?
A: Hypnosis is a natural state that most everyone does naturally, for example, have you ever been driving a car, started thinking about your day or the upcoming day and pulled into your driveway, without even realizing the last 3 miles of your journey had passed? When you went into your mind and didn't fully realize the road and turns and such, that is a state of road hypnosis. Have you ever been on an elevator and started to follow someone off of it, only to then realize its not your floor? Another state of natural hypnosis. If you've ever been to an airport with moving sidewalks, notice the flashy lights, announcement and bright stripes of paint at the end of the walkway, those are to bring you back to full awareness so you don't end up tripping. Hypnosis is a natural state. It's in between waking and sleep. Its very close to guided meditation. As long as you trust your therapist, you should have no issues with being hypnotized and yes the sessions will work for you.
Do you have additional questions that haven't been addressed here? Please feel free to contact me by CLICKING HERE and I will do my best to promptly respond to your inquiry.